| | |
| --- | --- |
| | Montana Promissory Note Templates |
The Montana promissory note templates allow a lender and borrower to enter into an agreement (regarding a loan). Promissory notes can be either secured or unsecured. Secured notes require the borrower to pledge collateral (in case they default on the loan). Use the links on this page to learn more about secured/unsecured notes, what information is required when drafting a note, and more.
Note: The templates can be downloaded in two different formats: .PDF or Word.
Usury Rate – The default interest rate for the State of Montana is ten percent (10%). However, interest rates established in written agreements can be anywhere up to 15% (or up to 6% over the Federal Reserve prime rate). Per § 31-1-108.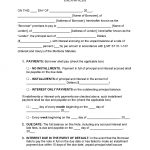 The Montana Secured Promissory Note Template is an interest-bearing legal form that is used to outline the term length, interest rate, principal sum, and other terms of a loan. The document is entered into by a lender and borrower. Unlike secured notes, secured notes are not backed by a borrower's pledged assets (i.e. collateral). Use the […]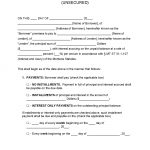 Download the Montana Unsecured Promissory Note Template in .PDF or Word format. The template is intended to be used as a starting point when drafting an unsecured note (for use in the State of Montana). It should be noted that unsecured notes differ from secured notes, because they do not have the backing of the borrower's […]