| | |
| --- | --- |
| | Pennsylvania Promissory Note Templates |
The Pennsylvania promissory note templates may be downloaded free of charge in .PDF or MS Word format. The templates can be used to draft a secured or unsecured promissory note. Use the secured template if you are entering into a loan agreement where the borrower must pledge collateral (in exchange for receiving the loan). Promissory notes outline the terms of a loan, such as the interest rate, payment schedule, principal sum (i.e. amount that is loaned), etc.
Usury Rate – Under Tit. 41 §§201 – 202, The maximum legal rate of interest for loans under $50,000 in the State of Pennsylvania is six percent (6%).
Note: There are exceptions to this law. Click the link posted above for more information.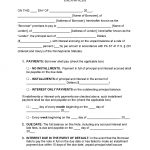 Create a secured note using the Pennsylvania Secured Promissory Note Template (download links on this page). Promissory notes are a type of agreement that provide an outline of a loan's terms (e.g. amount of loan, interest rate, payment schedule, etc.). The note is "secured" because the borrower is required to provide some form of collateral […]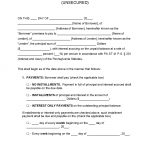 The Pennsylvania Unsecured Promissory Note Template is a legally enforceable document that establishes the parties and terms of a loan. The parties, a borrower and lender, are required to sign the document in order for it to be enforceable in court. This specific template is designed for use in the State of Pennsylvania. "Unsecured" notes do […]